The Mir complex core in flight.
The Mir complex core. The core was equipped with six docking assemblies and a new docking system.

The Mir complex core with the Kvant module and the SoyuzTM spacecraft in flight.

The launch of the Mir complex core. The launch was accomplished with the use of the Proton launch vehicle on February 20, 1986.

The Soyuz launch vehicle flight.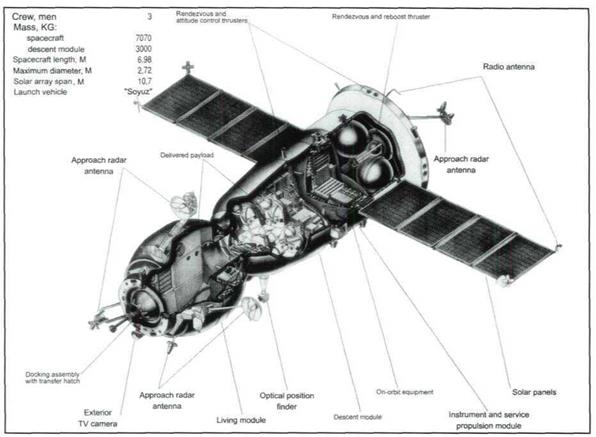 The SoyuzTM spacecraft intended for delivery and change of the crew on the Mir complex.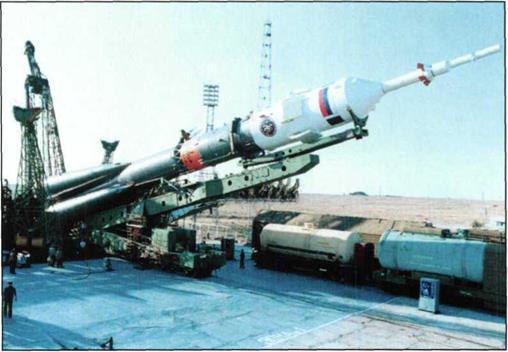 Installation of the Soyuz launch vehicle with SoyuzTM spacecraft onto the launching pad.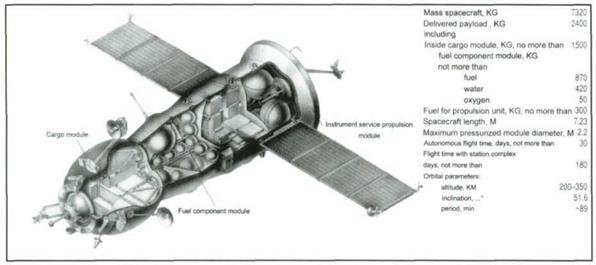 The Progress M cargo spacecraft intended for delivery of fuel and other consumables to the Mir complex.
An international crew on board the Mir complex.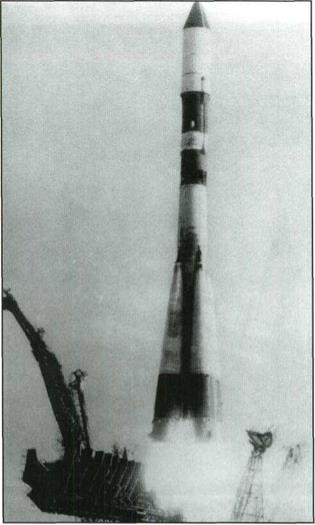 Launch of the Soyuz launch vehicle with the Progress M cargo spacecraft.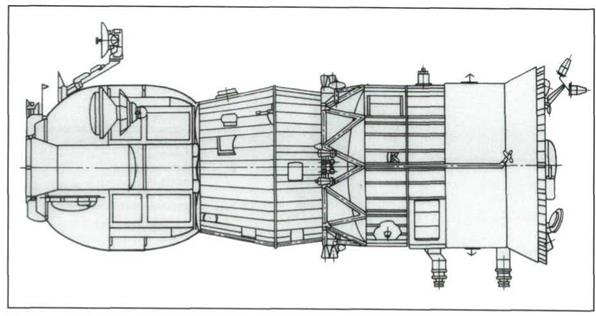 The Progress M spacecraft equipped with the recovery ballistic capsule.

Ballistic capsule descends

The recovery ballistic capsule made it possible to deliver results of investigations carried out by cosmonauts on board the Mir complex back to Earth.

H * 4,5-3 KM

Separate braking parachute
deploy primary parachute
with pressure relay

The recovery ball­istic capsule with the parachute in the RSCE museum.

Thermal insulation a = 40

Mass capsule (max). KG Mass returning payload. KG. no more than Cargo spacecraft retrograde bum (AVt). M/S Velocity of descent on pnnopal parachute. M/S Touchdown precision

( aVt *150 m s. Hort, '350 км), km along the route lateral spread

Time lo detection by base, hrs

Expected flow retneved cargo

by rapid retrieval 2-3 capsules per year

(1991-1994). KG. not more than

Payload recovery opportunities on 11F732 spacecraft

(12 spacecraft), KG. not more than

Objectives

Quick return of self-financing projects and commercial contracts in the area of technology, biology, photography (films, magnetic tapes, kits with experiment results)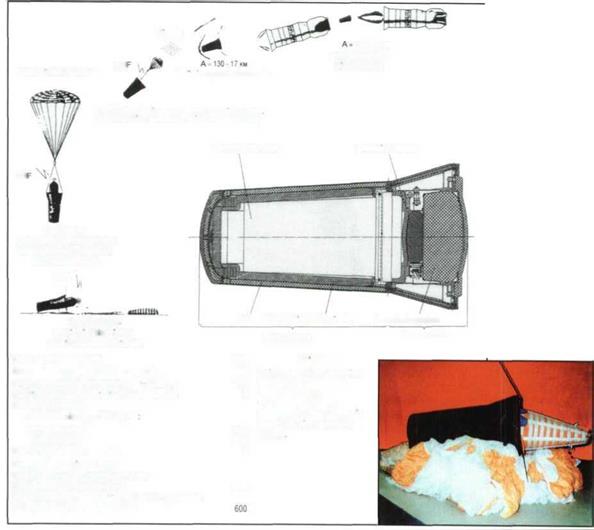 Cargo spacecraft Progress M
Crew, men Mass. T: station
research instruments and equipment Nominal electrical power system capacity kW Orbital parameters attitude. KM inclination,*
Attitude precision using gyrodynes.
Astrophysics module Kvant
Station equipment module "Kvant-2"

Manned spacecraft Soyuz TM
The arrangement of modules on the Mir orbital complex core.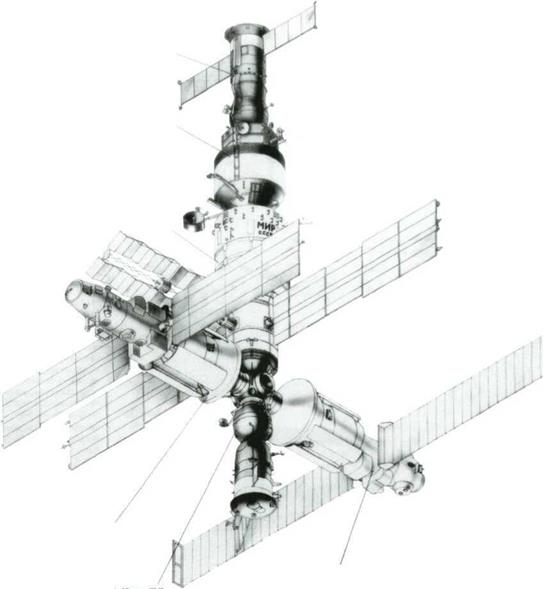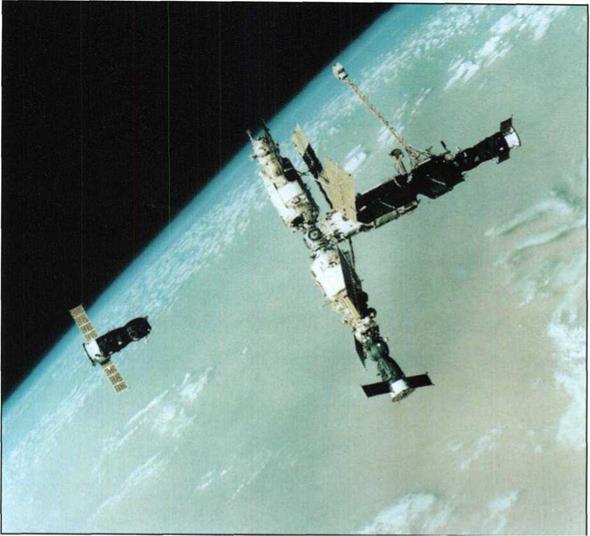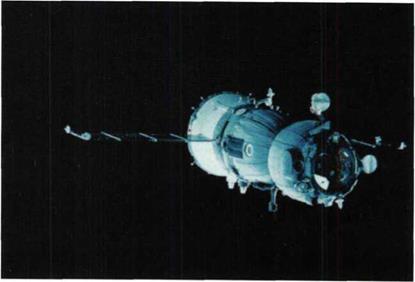 The Mir complex with the Kvant, Kvant-2 and Kristall modules, transport spacecraft Soyuz TM – 16, cargo spacecraft Progress M – 17 and undocked cargo spacecraft Progress M-18. The picture was taken from the Soyuz TM-17 transport spacecraft on July 3, 1993.