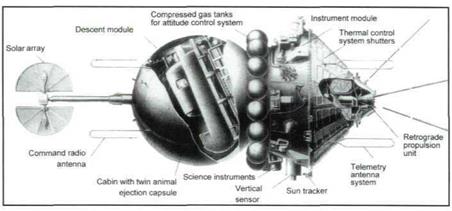 The Vostok-1 spacecraft (IKP).

The Vostok three-stage launch vehicle consisted of a modified R-7 rocket and an E rocket unit with the spacecraft.
The Vostok spacecraft on the carriage in the shop.
Integration of the E rocket unit with the Vostok spacecraft.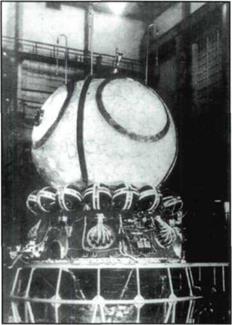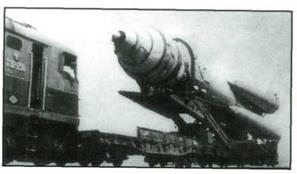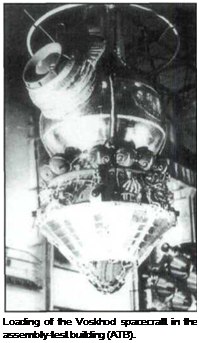 The Voskhod multi-man spacecraft made it possible to put a crew of three people into space, and as well provided a special airlock through which a man could egress into space.
The airlock assembly of theVoskhod-2 spacecraft.
M. V. Keldysh inspects theVoshkod spacecraft.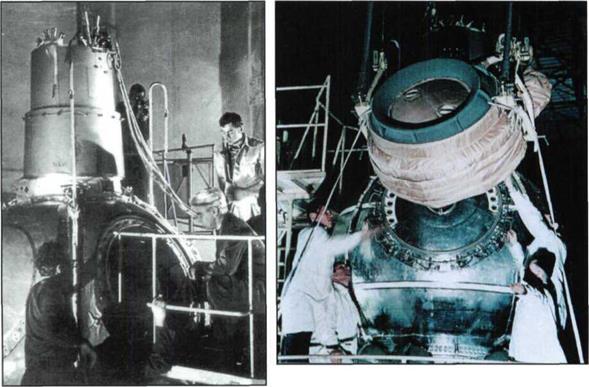 The Voskhod spacecraft on its support.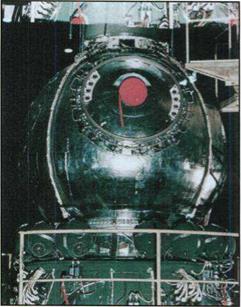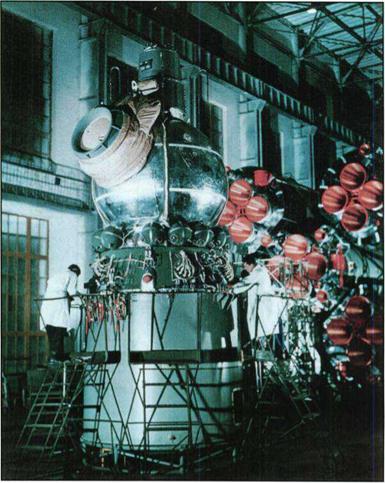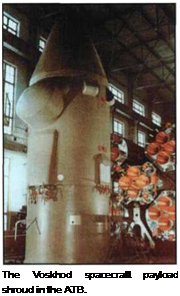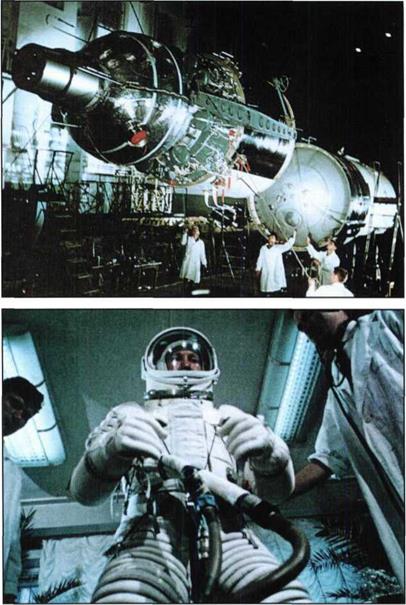 Cosmonaut A. A. Leonov before flight. He was the first to egress into space and stayed there for 12 minutes and 9 seconds. He moved away from the spacecraft a distance of 5 meters.
Transportation of the launch vehicle with the Voskhod spacecraft to the launch pad.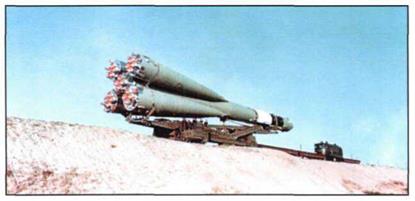 Fueling of the launch vehicle for the Voskhod spacecraft.
Installation of the launch vehicle with the Voskhod spacecraft onto the launch pad.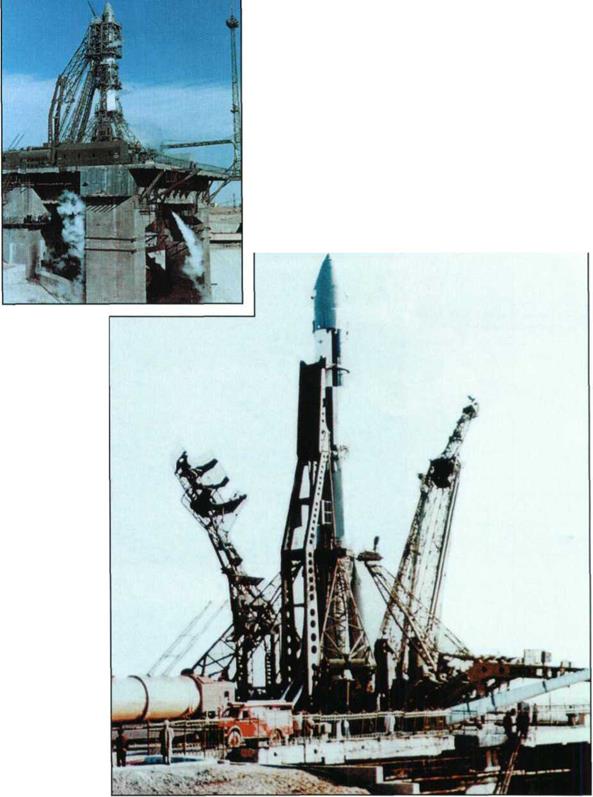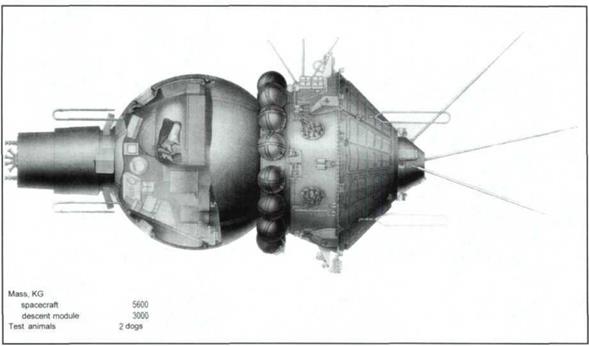 TheVoskhod research spacecraft, designed for long-term flight.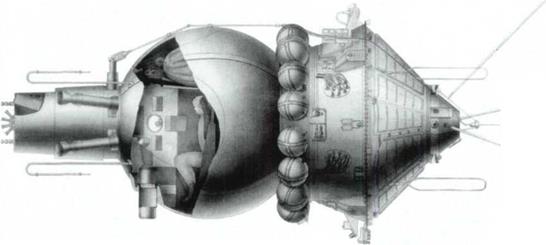 TheVoskhod spacecraft for physico-technological studies.
The Molniya satellite was the first communication satellite. It was put into a high-elliptic orbit and provided communication between the central regions and the far east.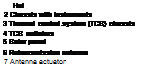 A twenty-four hour, long-range communication The prototype of the Molniya communication satellite in the system was developed using the Molniya RSCE museum. communication satellites.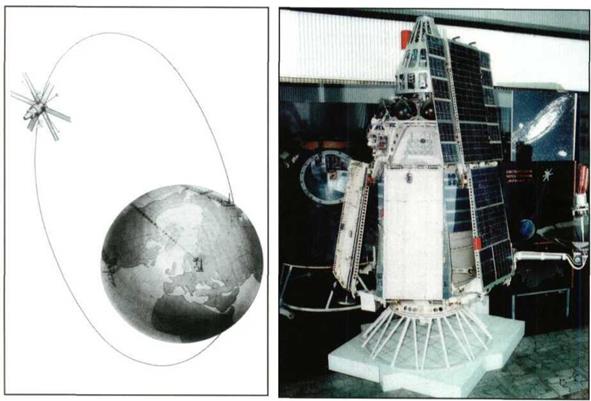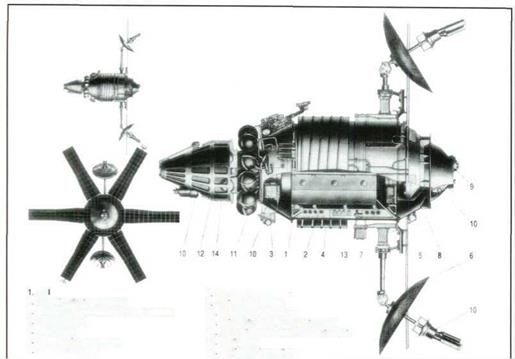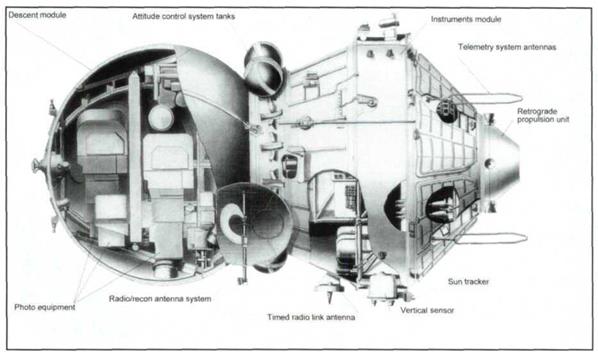 The Zenit-2 satellite. It was the first special-purpose unmanned satellite from which Earth photography was performed.
The Zenit-4 satellite.
The Zenit satellite, assembly and check before flight.
The Zenit satellite is prepared for mating with the rocket.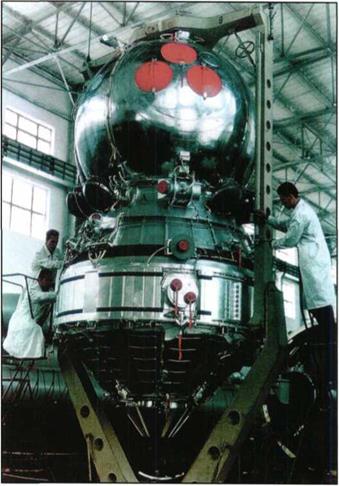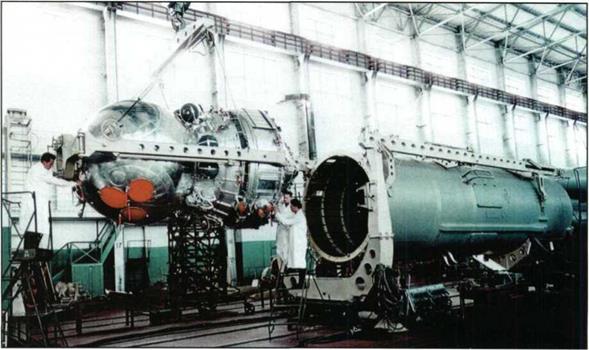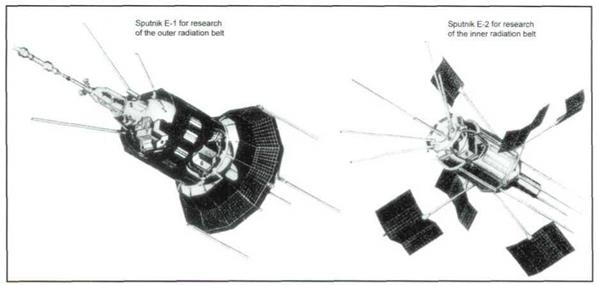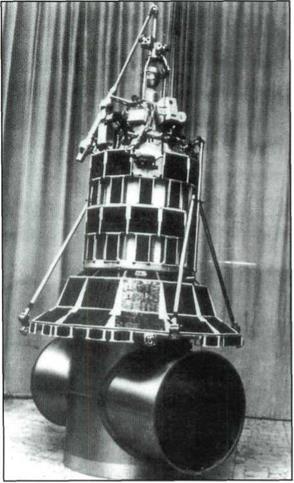 The Electron satellite system made it possible to get data on the radiation belt and the Earth's magnetic field that was necessary to provide radiation safety on manned flights.