О DAY, specialized aircraft perform a variety of
important jobs. Planes transport military troops, carry relief cargoes of food and medicine to people in disaster-hit areas, dust crops with chemicals to fight insect pests, fight fires, patrol large areas, and monitor weather conditions. In remote or wilderness regions, rugged bush planes are the only way doctors and other people can reach isolated outposts. In war zones, large transport aircraft move and drop thousands of military troops.
Some planes are small craft designed for fun, sport, and leisure flying. Each
ttPQT inttpntnrc rnnhnup ПРС1ПГП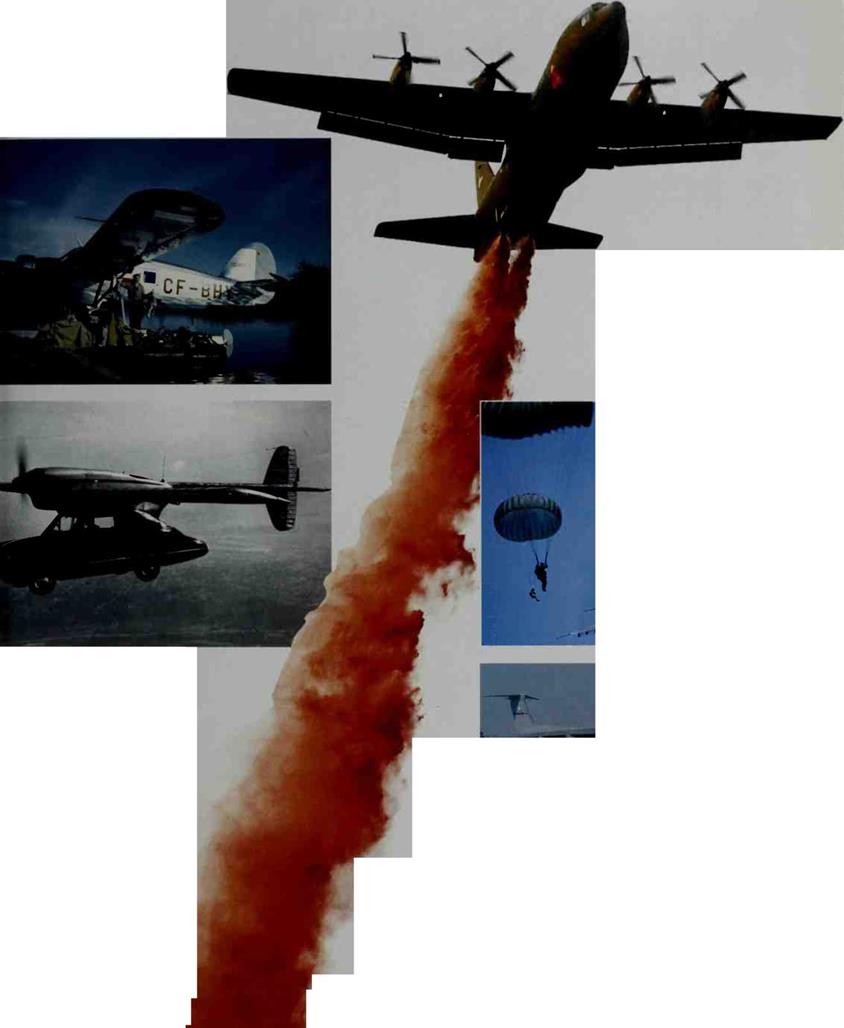 ▼ Bush Plane
A hunter poses with his game and a Noorduyn Norseman float plane he flew on a hunting trip in Canada. Bush planes carry hunters, wilderness explorers, and medical teams to remote spots no other transportation can reach. [2]
Water Bomber
Whoosh! A C-130 Hercules drops a load of water mixed with fire retardant chemicals over a forest fire in California. The versatile C-130 is also widely used as a military transport and cargo plane.
V Parachute Drop
Military paratroopers jump from a C-141B Starlifter during a training mission. The Starlifter transports combat troops over long distances. It delivers both soldiers and supplies and also carries wounded soldiers to hospitals.
л Airlift
Members of the 82nd Airborne Division wait to be airlifted by transport planes at Fort Bragg, North Carolina. Military planes can move many thousands of forces quickly to training stations or combat zones.