NE of the most famous early distance flights was that of the Douglas World Cruisers in 1924. 1 hey were the first planes ever to go around the globe. Built for the L'.S. Army Air Serv ice, the \ orld Cruisers were open-cockpit biplanes. They had landing gear that could be changed from wheels to floats so the craft could land on water or ground. Named tor tour cities, the planes were the Boston, Chicago, New Orleans, and Seattle.
On April 6, 1924, the four planes with two – man crews took oft from Seattle, \ ashing Von. They were to fly west over Alaska, around Asia, across the North Atlantic, and back across the United States. On the trip, the Seattle crashed in Alaska and the Boston went down in the North Atlantic. Only the Chicago and the New Orleans completed the llight, traveling through 29 coun­tries. After six months they returned to Seattle, ending the incredible 26,«345-mile journey.
< Good Luck (harm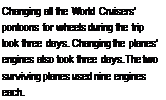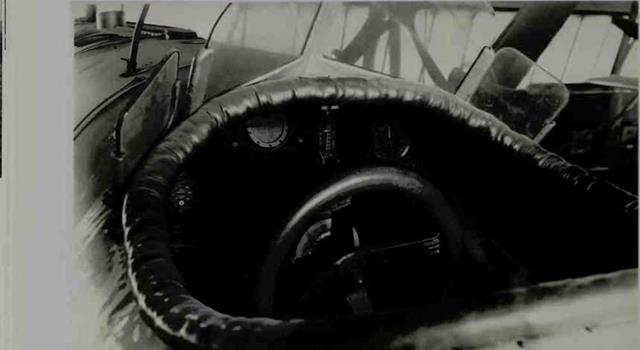 A toy monkey named "Maqqie" (left) rode in the Douglas World Cruiser Chicago on its long journey. The plane's open cockpit (below) had few instruments, but a big steering wheel to control ailerons and elevators. Leather trim was to protect the pilot in a possible crash.

* The (и к Або
One of the two surviving World Cruisers, the Chicago is in the National Air and Space Museum. The two-seat biplane carried a crew of two, a pilot and a mechanic. It had no radio, radar, or weather instruments to help make the long round-the-world flight.
▼ Resting at Anchor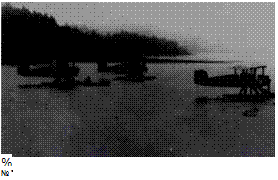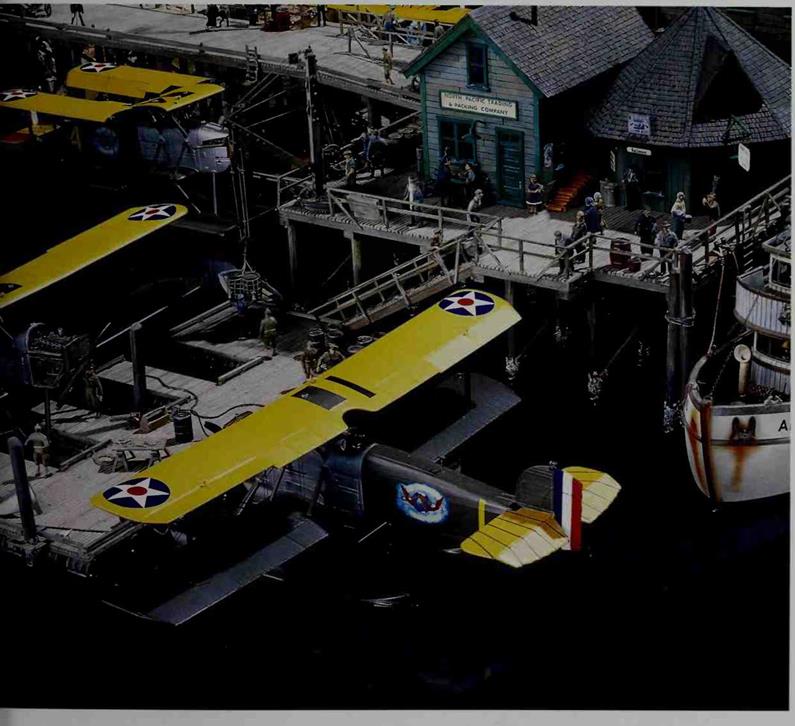 The diorama below, in the Museum collection, depicts the World Cruisers refueling in Seward, Alaska. At right, the planes sit on their pontoon floats, anchored off Sitka, Alaska. Soon after, the Seattle crashed into a mountain in fog.