Inevitably, there are times in a nation's history when its hopes, fears and confidence in its own destiny appear to hinge on the fate of a single person. One such moment occurred on the Sun-drenched Florida spring morning of 5 May 1961, when a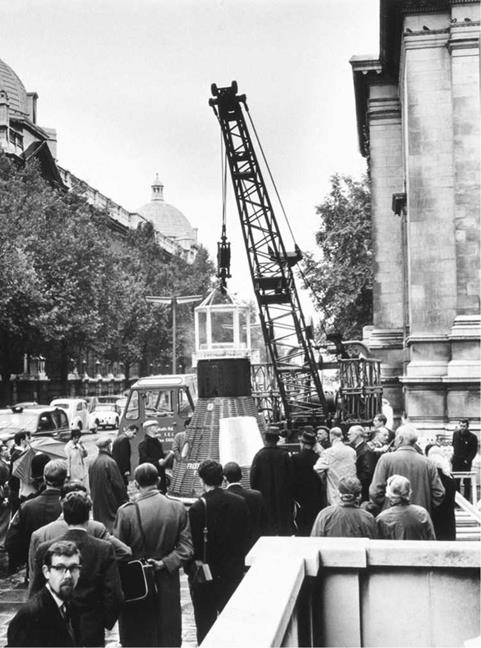 Freedom 7 being delivered to the Science Museum in London, starting a year-long visit to the United Kingdom. (Photo: Science Museum/Science and Society Picture Library)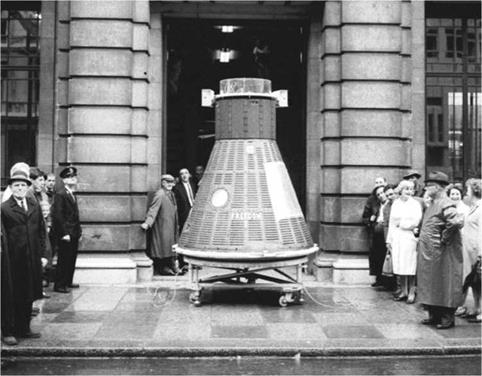 The spacecraft attracts curious onlookers outside the museum doors. (Photo: Science Museum/Science and Society Picture Library)
37-year-old test pilot squeezed into the tiny Mercury capsule named Freedom 7, ready to ride a rocket into the beckoning skies. Navy Cdr. Alan Shepard was trained to the hilt and fully ready to become the first American into space.
Since his selection as one of the seven Mercury astronauts in 1959, Shepard had relentlessly pursued the honor of being first. Despite this, a hollow feeling pervaded his excitement. Whatever accolades he might receive later that day, they would never make up for what he deemed to be an even greater glory. Renowned for his cocksure determination and his wicked sense of humor, he had pressed himself to the limit to be the first person to fly into space, but to his chagrin he fell just 23 days short of this prized niche in history because it went to a beaming Soviet cosmonaut named Yuri Gagarin.
Despite his Mercury flight, Alan Shepard felt somewhat relegated in history, not only as the second person to fly into space, but because his had been an all-too-brief 15-minute ballistic flight. The pioneering Mercury astronaut was demonstratively far from satis­fied with the acclaim heaped on him as the first American to fly into space. He wanted something more: he wanted to fly into space again, and if determination counted for anything, then one day Alan Bartlett Shepard, Jr. would proudly stand on the Moon.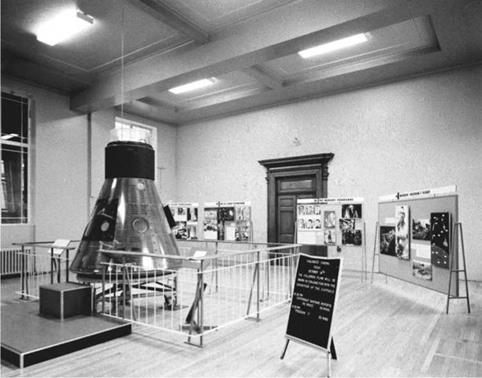 Freedom 7 on display in the museum. (Photo: Science Museum/Science and Society Picture Library)