The first photo of the Russian pilot on the Syrian base
is published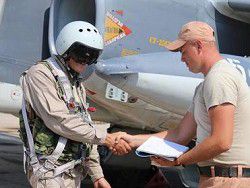 In a network there were first photos of the Russian pilot who has come back from a fighting departure on air base near the Syrian Latakia.
Pictures were laid out in the account in Instagram by the correspondent of "Komsomolskaya Pravda" Alexander Kots who is in Syria.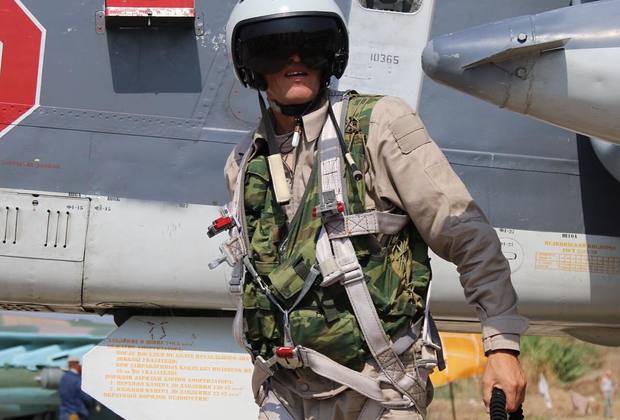 Photo: @sashakots/Instagram
The Russian Aerospace forces (VKS) started drawing of dot blows on objects of the terrorist group forbidden in Russia «The Islamic state» (YOKES) in Syria on September 30. Operation began after the president of Russia Vladimir Putin received the Federation Council mandate on VS use outside of Russia. With a request for rendering of the military help for counteraction of YOKES to Moscow the Syrian leader Bashar Assad addressed.