. О Amiot 143
Dimensions: wingspan, 80 feet, 4 inches; length, 59 feet; height, 18 feet Weights: empty, 13,448 pounds; gross, 21,385 pounds
Power plant: 2 x 870-horsepower Gnome-Rhone Mistral Major radial engines Performance: maximum speed, 193 miles per hour; ceiling, 25,920 feet; range, 746 miles Armament: 4 x 7.5mm machine guns; 1,764 pounds of bombs Service dates: 1935-1942
he Amiot 143 was an ugly but functional French bomber of the 1930s. It was still in frontline ser­vice at the beginning of World War II and sustained heavy losses.
In 1928 the French government circulated new specifications for an all-metal, four-place bomber ca­pable of operating day or night. Three years later the Amiot Avions company fielded the first Model 140 prototype, a craft more noted for ugliness than per­formance. The type underwent additional refine­ments, which did little to enhance its looks, but in 1934 a revised model, the 143, emerged. This was a cantilevered high-wing monoplane featuring a fully enclosed cockpit, two hand-powered gun turrets, and a lengthy greenhouse gondola on the underside of a narrow fuselage. The wing chords were very broad and the air foil so thick that crew members could reach and service the engines in flight. Finally, the type rested on fixed landing gear covered by streamlined spats 7 feet in length. The first Amiot 143 was acquired in 1935, and a total of 138 were manu­
factured. It certainly did little to alleviate France's reputation for designing unattractive aircraft.
The angular Amiot was marginally obsolete by the advent of World War II, but it was still a major bombing type in the Armee de l'Air, equipping five bomb groups. Commencing in 1939, they were pri­marily used to drop leaflets over Germany and for other propaganda functions. The Battle of France commenced in May 1940, and the lumbering craft began dispensing more lethal cargo. Given their slow speed and light armament, Amiot 143s were usually constrained to night attacks on factories and marshaling yards, dropping 528 tons of bombs. How­ever, they are best remembered for the heroic May 14, 1940, attack on the Meuse River bridges near Sedan. Flying in broad daylight against heavily de­fended positions, 13 of 14 aircraft committed were lost. Following the French capitulation, many Amiot 143s made their way to Africa and internment while others served the new Vichy regime. All were basi­cally scrapped by 1942.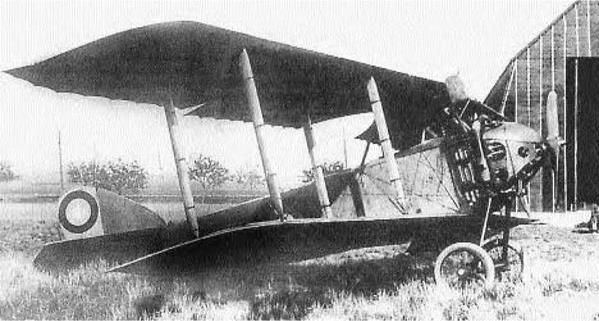 Type: Reconnaissance
Dimensions: wingspan, 40 feet, 7 inches; length, 26 feet, 6 inches; height, 10 feet, 5 inches
Weights: empty, 1,906 pounds; gross, 2,566 pounds
Power plant: 1 x 150-horsepower Salmson Canton-Unne radial engine
Performance: maximum speed, 89 miles per hour; ceiling, 14,110 feet; range, 250 miles
Armament: 2 x 7.7mm machine guns
Service dates: 1916-1918
he Anatra was a mediocre aircraft and beset by shoddy construction. Nonetheless, it was contin­uously operated by long-suffering Russian airmen and managed to perform useful work.
The Anatra aircraft company was owned and operated by an Italian banker based in Odessa. In 1915, the company's first effort at making warplanes, a Russian copy of the Voisin LA S, proved disastrous. The machine suffered from very poor lateral control and crashed inexplicably. The following year the company fielded an original design, the Anatra D, which was inspired by some captured German Avi – atiks. The Anatra was a two-bay biplane with slightly backswept, unstaggered wings. These were con­structed of wood and fabric, and the upper ones sported ailerons. The fuselage was likewise made of wood, being covered in aluminum up to the first un­dercarriage strut, then finished in fabric. The tail sur­faces were steel tubing covered by fabric and pos­sessed rounded leading edges. This first version, known as the Anade, was powered by a 100-horse­power Gnome Monosoupape rotary engine, which
was notorious for unreliability. The aircraft handled well for its class but remained structurally weak. It was nevertheless placed in production, with roughly 200 built in 1916.
In combat the Anatra D proved highly unsatis­factory. It was nose-heavy and glided poorly without power. The engine was also subject to malfunction­ing, and several unexplained crashes were attrib­uted to poor construction. Worse yet, shortages of quality wood necessitated the factory to produce main wing spars that were spliced and wrapped in glued linen. On July 17, 1917, an Anatra D piloted by a Lieutenant Robinet and a passenger broke up in flight over Odessa during a demonstration flight, killing both men. It was then decided to introduce a newer version, the DS Anasal, which was powered by a Salmson Canton-Unne radial engine. This im­proved performance somewhat, but the close-fitting cowl caused overheating. About 380 of all versions were acquired during the war. It is a tribute to the stoicism of Russian airmen that they bravely flew whatever airplanes were available when so ordered.