India will sign contracts on Apache and Chinook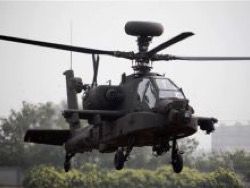 At the end of September after several years of "viscous" negotiations of the Ministry of Defence of India at last signed with the government of the USA and the Boeing company contracts on purchase of 22 AH-64E Apache Guardian helicopters and 15 transport CH-47F Chinook helicopters. The total cost of contracts made about $3 billion, reports the blog bmpd referring to «Jane's Defence Weekly».
«Contracts were signed according to the difficult "mixed" scheme providing purchase of fighting AN-64E helicopters directly at Boeing corporation on the lines of "direct commercial sales" (Direct Commercial Sales – DCS), and arms, the equipment, spare parts and property to them – at the American government under agreements in the area of Foreign Military Sales (FMS)», – writes the edition.
According to the edition, the government of the USA undertook to put «12 RLS AN/APG-76 Longbow, 812 AGM-114L-3 Longbow Hellfire guided missiles and 542 GM-114R-3 Hellfire II rockets, and also 242 FIM-92H Stinger Block I rockets in air-air option». Besides, the governmental line provides also preparation of flight structure of the Indian Air Force.
On agreement conditions in the area of DCS, 30 % of its cost will be invested in the Indian enterprises involved in implementation of the contract as subcontractors. They will make «пилоны and fodder cargo stages for Chinook helicopters». The Dynamatics Technologies company in Bangalore becomes one of such enterprises.