Against armored machinery of fighters in Syria RBK-500
is applied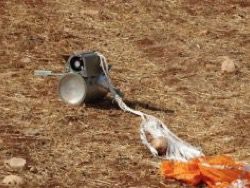 In Yury Lyamin's blog the material in which it is told about typology of the ammunition applied by VKS of the Russian Federation and the Air Force of Syria around Aleppo is published. According to the blogger, it is a question of aviation bombs with self-aiming anti-tank fighting elements – RBK-500 SPBE.
Such ammunition is intended not only for effective defeat of tanks, but also for blows on BMP, the armoured personnel carrier and other armored machinery of the opponent. The main moment – the equipment should have thermal contrast of rather "background" surface. Thermal contrast also allows fighting elements to strike precisely the purposes being on the earth.
RBK-500 SPBE provides effective application on the purposes from height to 5 km. Thus speed of movement of the plane can be in a wide range from 500 km/h to 1900 km/h as at usual horizontal flight, so at a dive and a kabrirovaniye on a corner to 30 degrees.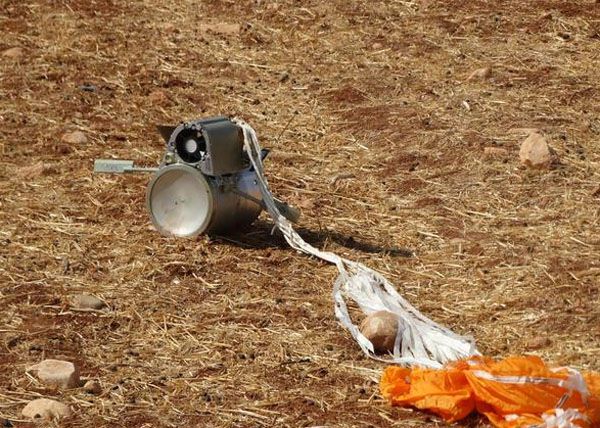 Key parameters of ammunition:
the mass of the cartridge – 478 kg, length – about 2,5 m, diameter – 450 mm, scope of the stabilizer providing stability of ammunition at flight to the purpose, makes 570 mm. Besides a command element, the cartridge includes 14 SPBE.
Including at the expense of SPBE rotation at descent on the main parachute there is a scanning of a terrestrial surface in a meeting spiral. Thus the piropriyomnik catches thermal radiation, characteristic for armored machinery. If the purpose gets to sensor "field of vision", it gives out a signal which forms a shock kernel and directs striking element towards the purpose then there is its defeat