Stratfor saw, how Russia builds air base in Syria
The American prospecting structure of Stratfor left with the publication of pictures Russian «military base» in Syria. In a material it is said that in pictures «construction activity» around the international airport Latakia is visible. According to representatives of Stratfor, helipads are constructed. Alternative American investigation reports and that are erected also some new buildings, plus – and is put fresh asphalt that any inexplicably "proves" preparation to «mass placement in Syria of the Russian armies».
The Russian RBC TV channel reports that satellite pictures were received by Stratfor on September 4, and that, according to experts of Stratfor, «prove creation of air base of the Air Force (VKS) of the Russian Federation in Syria».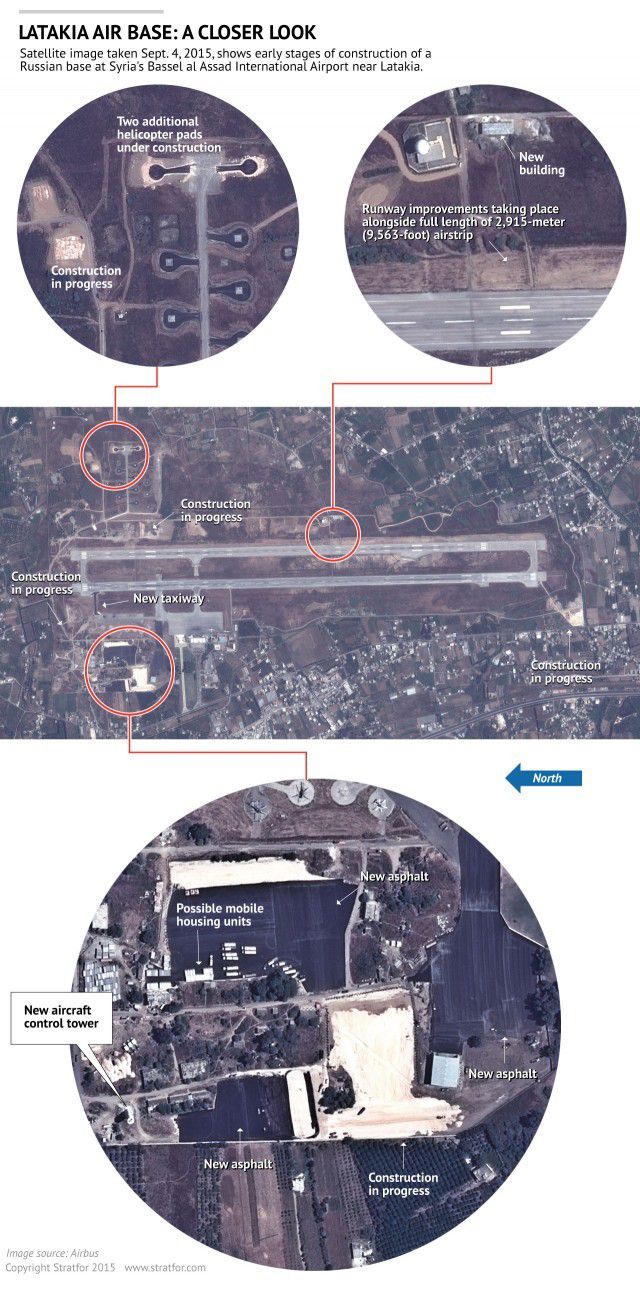 Meanwhile, Reuters publishes statements of other western "experts" which made out «somewhere near Latakia» the Russian T-90 tanks allegedly delivered to Syria onboard Ruslan An-124 planes.
Construction of «the Russian air base» was made out also by employees of Syrian Observatory for Human Rights – the Syrian "human rights" organization which that is especially interesting, settles down not in Syria, and in the territory of Great Britain. From Britain is certainly more visible that on "new" asphalt of Latakia there were traces of the Russian military pilots and tankmen …
And why these "human rights activists" are not especially anxious with how gangs of IGIL cut the heads to citizens of Syria who did not escape in EU, and remained in the homeland, and what the western coalition "against IGIL" while does everything that terrorists propagated as cockroaches?.