An-2s in the Far East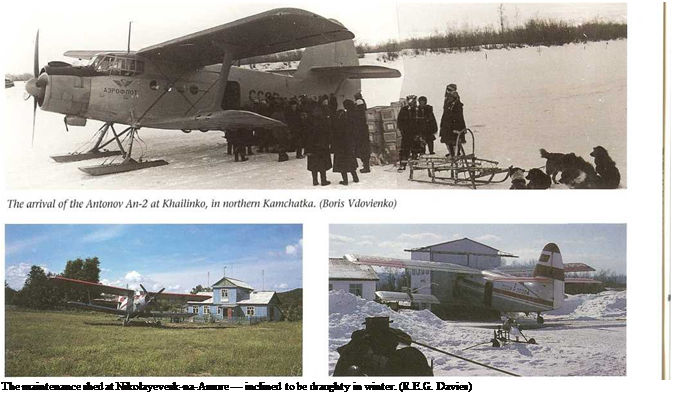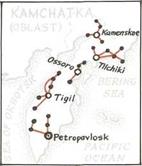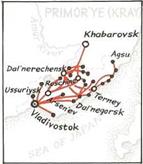 Antonovs For Ever
In an area of Siberia much larger than the United States, where no railways exist and roads are a rare luxury, the Antonov An-2 is the only link with civilization itself. Many hundreds of the versatile 12-seater carry people to work, to school, to the shops, and to visit friends and relatives. The maps and the photographs on this page provide a glimpse of such aerial bus services in the Far East Region of Aeroflot.
In the areas of Russia where the snows seem to be ever-present, air­craft are painted red for better visibility. (Paul Duffy)

Four of tire local Antonov An-2 networks in the Far East Region of the Soviet Union, where 120 towns and villages are served by about the same number of aircraft. More than 60 such networks link about 2,000 communities throughout the vast U. S.S. R., now the CIS.